Nicolae Cury
Head Coach & Program Director
Nicolae Cury possesses a lifetime of experience dedicated to the Martial Arts world.
At the age of three, Cury started training Judo under his father, a long time Judo Sensei and national champion in Brazil. At the age of 12, Cury started training Brazilian Jiu-Jitsu. "I remember finishing my Judo training and then jumping onto the other mats where BJJ was being held. I was one of those kids with endless energy."
At the age of 16, Cury became a Judo black belt under the beloved Sensei Lhofei Shiozawa. Through the years, Cury won 5 national championships in Brazil and enjoyed the opportunity to train at the Brazilian Olympic Training Center in Sao Paulo, Brazil, for almost ten years. Cury was a Judo Olympic runner up for both 2000 and 2004 games, but after missing the mark, he decided to move to the USA and become a professional Mixed Martial Artist.
Cury's first stop was Hawaii, where he trained under Master Romulo Barros (Brazilian Jiu-Jitsu), who granted Cury with his BJJ Black Belt. "Sensei Romulo taught me a lot, but most of all he taught me a variety of details that makes all the difference" and Master Haru Shimanishi (Kickboxing) "An amazing fighter and coach who developed my base as a striker."
After a few years, Cury was invited to join the great American Top Team in Coconut Creek, Florida where he continued to sharpen his skills and also worked as a Judo and BJJ instructor. Cury enjoyed the great privilege of training under Master Ricardo Liborio who also taught him a great deal.
In 2012 and after eleven professional fights, Cury moved to California with his wife, Cathy, and their 3 year old son, Arian. In California, Cury met his current Kickboxing coach, Sensei Ben Brown. "I was amazed by his way of thinking and coaching. He is truly a fight mastermind." Cury continued to train with Sensei Ben Brown until moving to the area in August of 2015.
Nicolae Cury continues to pursue his career as a professional fighter. However, nothing makes him happier than sharing his knowledge and passion with his students as well as continuing to learn with them. Email Nicolae directly with any questions at nicolae@v7martialarts.com
Gloria Grachanin
Assistant Manager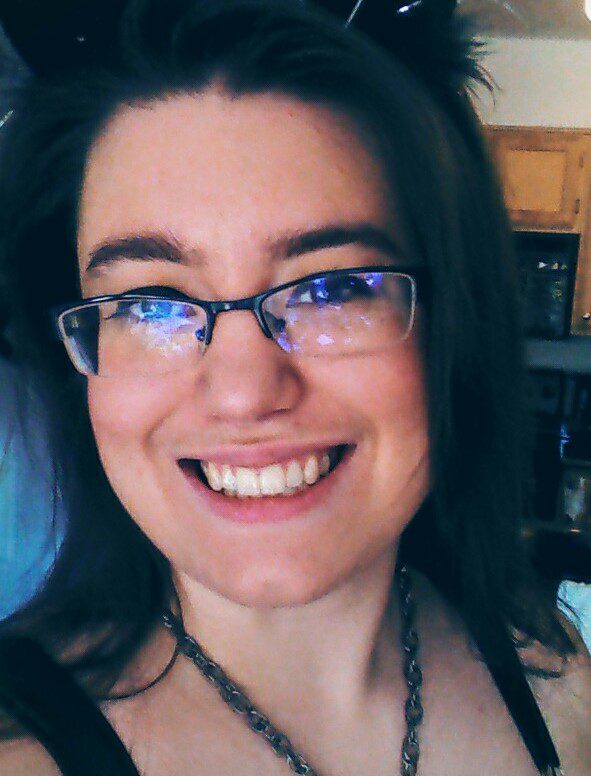 As V7 Martial Arts' Assistant Manager, Gloria Grachanin handles the day-to-day running of the gym. She carries out the administrative duties and merchandise sales. She also assists with teaching the children's classes.
Gloria's love of martial arts began at the age of ten as she stepped into her first dojo in Kooskia, ID to try Kenpo Karate. Regular sports never interested her, but the kata sequences and various drills of karate instantly captivated her. Under her instructor, Christine McNall, she progressed to a purple belt and also took first place in a locally hosted tournament.
Gloria moved to Lewiston, ID for college in 2010 and found Martial Arts America. The gym became her second home as she trained under Frank Arnett for kickboxing and MMA. Nothing gave her greater pleasure than honing her skills on the bag or pads. The gym also became her sanctuary from the stress of college.
In 2013, Gloria moved to Boise and later to Moscow to be with her now-husband, Calvin. During this period, she stopped her martial arts practice, not finding a place to train in Moscow. However, the desire never left.
In February 2016, she came across a flyer in the Moscow Food Coop for a new dojo opening- V7 Martial Arts. As she watched a Brazilian Jiu Jitsu (BJJ) demonstration on opening day, her desire for martial arts returned. She is a dedicated student under Sensei Nicolae Cury and pursues all disciplines at V7 Martial Arts with passion and intensity, her favorite being MMA and then BJJ. She has now competed in two Brazilian Jiu Jitsu tournaments for 2017, taking first and second place in women's no gi and was awarded her blue belt in the sport. As her training progresses, she hopes to put her skills to the ultimate test and fight in the cage.
Cathy Harbour
Operations Manager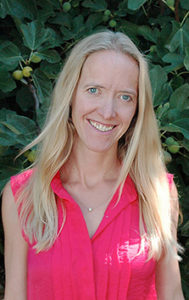 Cathy comes to V7 with both a Master's degree in Education and significant coursework in Holistic Nutrition. She is instrumental in shaping the kid's program, as well as developing the structure to help V7 continue to grow. Cathy works primarily behind the scenes on membership, social media, marketing, and community outreach. Please email Cathy with any questions regarding membership or merchandise.
Alex Kolesnyk
Karate/MMA Instructor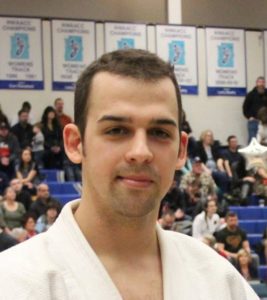 At the age of four, Alex started training Kickboxing and Sambo under his father who is an experienced coach in Ukraine. At the age of five, Alex started training Karate under Goju-Ryu Karate Sensei Valeriy Kusiy and Shotokan Karate Sensei Alexandr Negaturov. In April 2001, he achieved his Karate black belt under Chief Instructor WSKF, Hitoshi Kasuya. In 2004, he became an Olympic WKF Karate 2nd  degree black belt under Alexandr Negaturov and in 2007, a Karate 3rd degree black belt under Hitoshi Kasuya.
Throughout that time, Alex has been to 21 countries and participated in more than 50 different Karate tournaments, taking a gold medal in the Europe Karate Championship in the adult division in 2004. He has won 10 national Karate championships in Ukraine and was a member of the national team for 9 years.
In July 2009, Alex received his M.A. in Physical Education from South-Ukrainian National Pedagogical University.
In 2012, Alex received a Brazilian Jiu Jitsu Gracie Barra, first belt stripe under professor Jonatas Eliaquim. Since that time, Alex has participated in BJJ and Grappling tournaments.
In September 2014, Alex arrived in Moscow, Idaho to continue growing as a Martial Artist. He joined in the Warabav Karate Club and was training under Sensei Brian Morrow and Sensei Christian Scharnhorst. During that time, Alex had an opportunity to visit one of the greatest Karate masters, Grand Sensei Teruo Chinen in Spokane, WA.
In 2016, Alex joined V7 Martial Arts and started training MMA and Brazilian Jiu Jitsu under Sensei Nicolae Cury. In October 2016, Alex won the grand final in Quest of The Champions 6 in Lewison, ID. Alex currently teaches the children's Karate, teen kickboxing, and adult MMA at V7 and continues his own training with the V7 Martial Arts Team.
Mike Ramey
HIIT Fitness Coach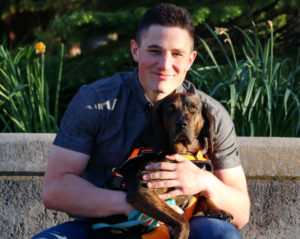 Mike Ramey started his martial arts journey at V7 Martial Arts in September of 2016. He quickly became hooked on the gym's amazing instructors and classes with Brazilian Jiu Jitsu completely captivating him.
Mike has been studying and practicing fitness in many forms since birth. He especially loves weightlifting, calisthenics, and HIIT training. Mike graduated from the University of Idaho in May 2017 with a B.S. in Exercise Science and Health. Mike also commissioned from the University of Idaho Army ROTC Program and is a 2nd Lieutenant in the Idaho Army National Guard. He is currently pursuing a Masters in Physical Education from the University of Idaho.