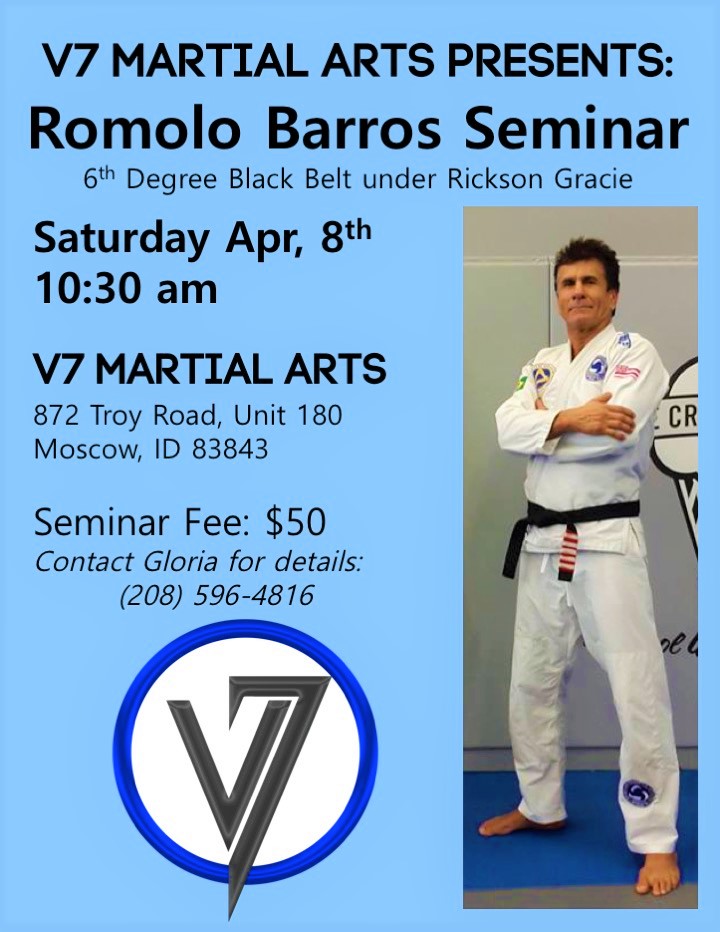 News

Inviting all Brazilian Jiu Jitsu practitioners for Master Romolo Barros' seminar at V7 Martial Arts gym Saturday, April 8, 2017 at 10:30am. Master Romolo is Nicolae Cury's instructor and a long time black belt under Master Rickson Gracie. Seminar will be followed by V7 belt ceremony. Seminar fee: $50 (Cash or check please). We look forward to seeing you on the mats! Call today 208-596-4816.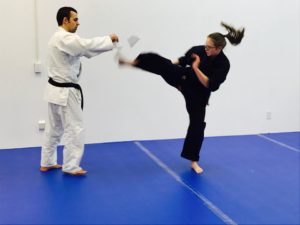 Join us for Karate every Tuesday and Thursday! Classes for 8-Teen 4:30-5:30 and Adults 5:30-6:30. Get started, get in shape and learn a valuable skill all within a fun and supportive environment. All skill levels welcome! Inquire today! (208) 596-4816.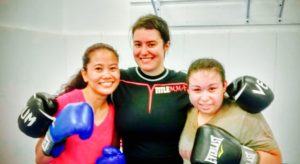 Women's Self-Defense Course starting 2/21-4/13 every Tuesday and Thursday from 11:30-12:30. Our 8 week/16 lesson program will teach you ways to avoid confrontation, when and how to use self-defense, how to perform well under pressure, and the skills to defend yourself against a variety of aggression. V7 fosters a supportive learning environment for all skill levels. Get prepared and empowered today! (10% Student and 15% Family discounts).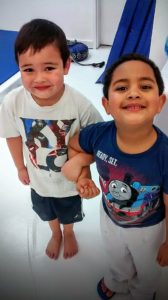 Calling all Parents of active Pre-school children! We recently opened up a judo class for youngsters age 3-4 every Mon/Wed from 10:30-11:15 a.m. Your child will learn self-control, balance, coordination, flexibility and use up a lot of that pent up winter energy! Come on in for a free class. Space is limited.
About V7 Martial Arts
V7 Martial Arts is a gym based in Moscow, Idaho that offers instruction in the disciplines of Judo, Brazilian Jiu-Jitsu, Karate and MMA, as well as offer cardio and yoga classes. We created our brand new facility with safety and comfort in mind.
Our Olympic approved impact control mats and top of the line equipment provide the proper environment to excel.
We developed a comprehensive program for Children, Youth, Adults and the Vision Impaired.
Our staff possess decades of experience within the Martial Arts world.
We provide classes in Judo, Brazilian Jiu Jitsu, MMA, Cardio Classes, Karate, yoga and more.
V7 Martial Arts added 4 new photos.
Thursday, March 23rd, 2017 at 3:54pm